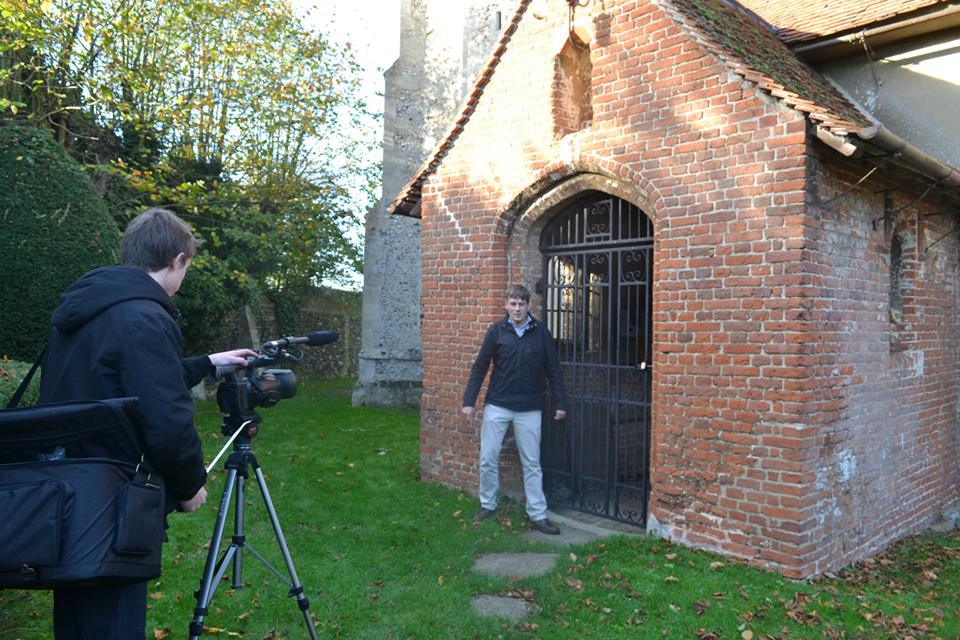 BTP Since Winning 'Best National Archive Award' Last Summer
Last Summer we were awarded the national award of 'Best Community Archive and Heritage Group' and 'Best National Website' of 2012. Now what have we achieved at Beyond the Point since?
First and foremost BTP has noticed a significant increase in publicity. We have featured in the local newspapers, and on several websites and magazines. These include The National Archives website, and the 'Who Do You Think You Are' magazine, both shortly after we were given the award. This generated a double in website views, going from around 2,000 per month from January to June, to the increase up to 4,170 in July when we got the award. Sine we have received on average of over 3,000 views each month, highlighting a noticeable increase in audience.
For Halloween 2013 we decided to branch out to encompass the paranormal into our coverage of 'secret local history'. We took a trip down to the site of Borley Rectory, the 'most haunted place in England' and interviewed Simon Basham who had some strange events when he and a friend camped out there some twenty years ago. This illustrates how BTP has branched further within the topic of local history.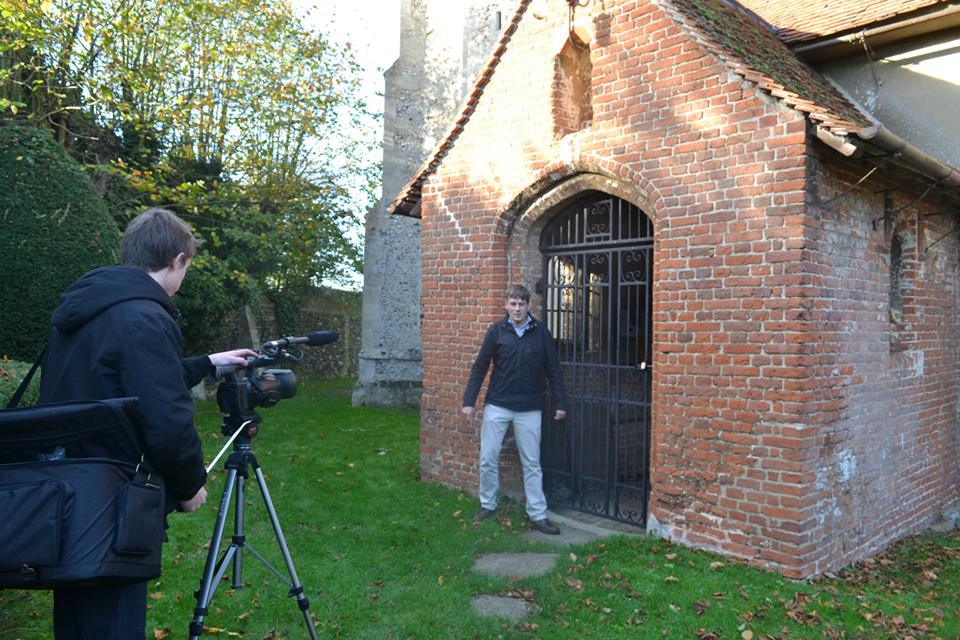 In November we were invited by the Community Archive and Heritage Group down to the Houses of Parliament to represent ourselves at the opening of the 'Explore Your Archives' campaign, which seeks to raise awareness of archives and local history. We had a great time meeting members of the National Archives at Kew and many MPs who were also historians.
In January we received a rare tour around behind the scenes of Tilbury Fort. We were personally invited to this by English Heritage, which was nice to see as our name had therefore spread throughout the history community. We were given privileged access to great tunnels and Victorian rooftops unopened to the public but Kevin Diver who curated the site.
On the 1st of February we attended the unveiling of a plaque at Jotman's Lane ceremony to commemorate victims of the 1953 Floods buried there, providing media coverage of this event for the Canvey Island Community Archive. We have been recording at many other non-historic community events as we continue our service into modernising coverage of the local area, such as the Canvey Christmas Lights Switch-On,  and Charity Concert. Two different university students also heard of our work and interviewed us in relation to work on the local area and it's history for their projects. Again, our wider audience and increased has meant we are being approached by others, rather than us approaching them!
With our accolade of current Best National Archive we hope to use this position to gain tours around the 'behind-the-scenes' of many more relics. As well as local historic buildings which are currently open, we also plan to cover many historic buildings in London, showing you the parts which are not open to tourists. It has been a genuinely exciting time since gaining the award, and we look forward to releasing our feature-length reenactment on the Canvey Island 1953 Floods due for release Summer this year.